Back tested and real past performance do not guarantee future performance. Every investor should make sure, if possible with the help of an advisor, if this financial service is suitable for his personal situation. All investments carry significant risk. There is no guarantee of profit.
Let your money work for you. Investui is a service for investors with limited time who would like to invest in gold, currencies and market indices. You receive precise e-mail alerts. In one click an alert can be converted into a position. You can either click yourself or choose a managed account.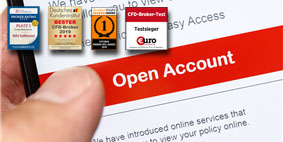 1. Open an account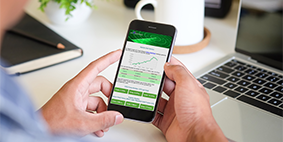 2. Receive detailed e-mails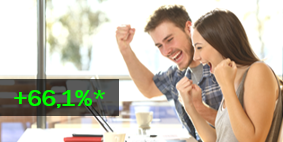 3. Observe results
Spectacular result – November 2023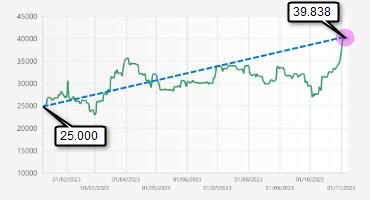 The Investui managed account generated a spectacular profit in October. The net return for this year currently stands at +59,4%. Clients, who started the year with € 25.000, now have € 39.838 on their account!
Investui outperforms the MSCI – September 2023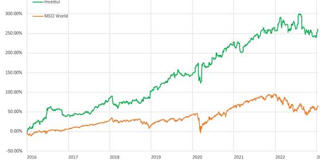 Many investors keep an eye on the important MSCI World index. The MSCI was up +64,5% in the last seven years. Over the same period Investui posted a gross return of +258,8%. Conclusion: your Investui managed account clearly outperforms the MSCI World index.
Open an account...